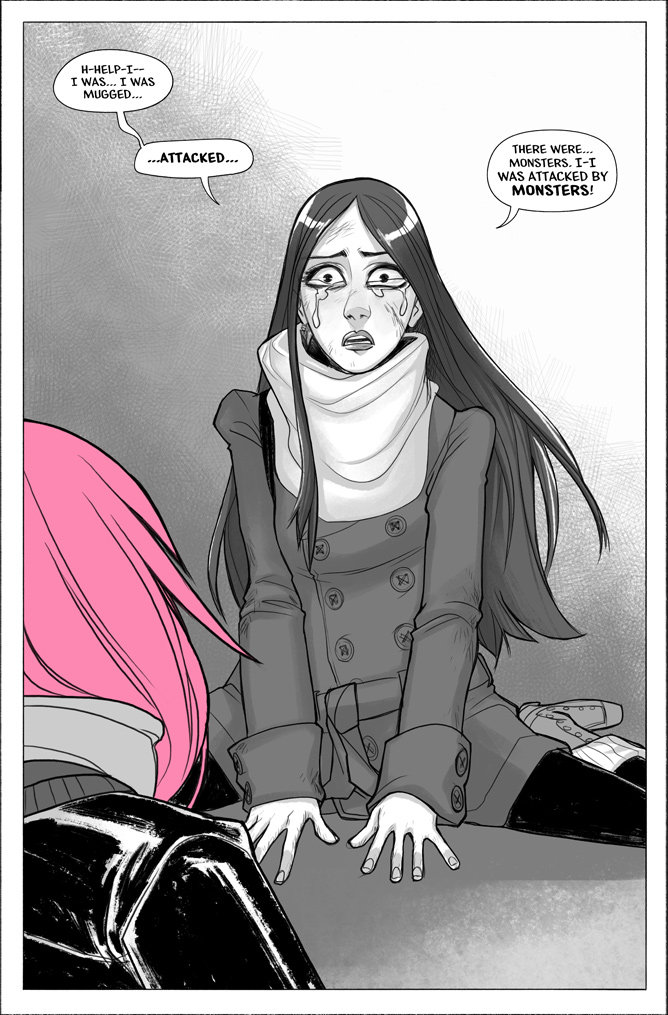 Mysterious miss mugged by mythical monstrosities, how mystifiying!
Hey webcomic-readers, would you like to support awesome people making awesome comics who are currently kickstarting their books? (The answer is YES, yes you do!!)
In that case, check out my amazing friend Crystal Yates' kickstarter for print editions (plural!) of her epic webcomic Earthsong!
And then, in case you haven't heard about it, get to backing Der-shing Helmer's gorgeous comic The Meek. There's only a week few hours left!
And if you just want to read a new comic, go check out the work of my friends, Eve Archambault and Guillaume Bonnet, and their webcomic The Thief of Tales, as they've just started chapter 2.
Finally, a lot of my readers will know this, but for those who don't, and who feel like an archive binge of 400+ pages (so far) of fantasy adventure/comedy, my other webcomic Fey Winds just turned 10 years old!